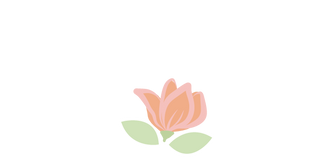 Over the years we have made trusted connections and had meaningful collaborations with a variety of businesses in the wellness space. Some of them have stood out to us as being very special. These unique businesses have one very important thing in common, they are run by kind, caring individuals who are experts in their fields and so passionate about what they do.
If you are local to the DMV, we are happy to share these wonderful businesses with you!
Jessica Luke
The Well Grounded Soul

Spiritual & Life Transitions Counselor
Experiential healing and guiding you through the skills to develop your sense of personal power, inner guidance, self-love, and compassion through uncertain times.
Visit Jessica's website to learn more.
Robin Gellman
Gellman Acupuncture

Feel Better. Look Better. Stress Less.
For 20 years, acupuncturist Robin Gellman has worked with clients to help them reduce pain, master stress, and activate their own inner-vitality reserves. In addition to acupuncture and cupping, Robin is a certified holistic life coach and Qigong instructor, offering clients stress-reducing mind-body practices and inspiration for practical improvements in their unique lives.
Contact Robin to learn more: 202.669.2680 or visit her website.
SUSANNE SIEMONSEN, L.M.E.
Skin Therapy

It is important to work with the way the skin functions naturally. My approach is holistic. I want my clients to experience the specific benefits of holistic skincare. I realize that if I focus more on giving the skin what it needs for healthy cell renewal, long-lasting results are bound to follow.
Visit Susanne's website to learn more.